Message from Chairman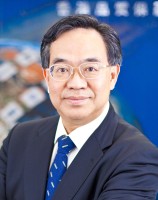 HKQAA was established by the Hong Kong government in 1989. We are a non-profit distributing organisation dedicated to introducing world-class management systems to Hong Kong. We promote professional practices, integrity, and social responsibility as we assist organisations to overcome challenges in all sorts of economic climates, so that they can enhance business performance and be more competitive.
Over the years, we have developed a wide range of new services and strengthened the credibility of our certifications with multi-accreditations. We have introduced to our customers and the market many vital management system standards and value-added certification services.
Impartiality is the fundamental principle we work by at all times; fair and unbiased assessment are the key imperatives of our certification. We deliver impartial and objective certification activities, effectively anticipating any existing or potential conflicts of interest so as to ensure outstanding performance. We have also attached great importance to the information security. Timely, appropriate and effective information security controls have been taken to protect our information assets, especially sensitive information about our customers, and ensure their confidentiality, integrity and availability.
HKQAA strives to act as a bridge between businesses and socially sustainable development. We have launched a number of related initiatives in recent years to promote important issue such as social responsibility, energy and carbon management and barrier-free accessibility. This enables us to offer management tools and channels to both commercial and public service organisations, assisting them to keep in step with social developments in their daily operations.
We are glad that after years of perseverance and hard work, HKQAA has become a leading conformity assessment body in Hong Kong and the region. Looking to the future, we will continue to accomplish our mission of helping industry and commerce improve competitiveness by aligning themselves with international management standards. By working hand-in-hand with the industry to promote continuous improvement, together we will create a sustainable future for business and society as a whole.
Ir Dr. Hon.
Lo Wai Kwok
, SBS, MH, JP
Chairman
Founding Chairman
Dr. John S. K. Lo, OBE, JP

Honorary Chairmen
Dr T. L. Ng, SBS, JP
Ir Peter K. W. Mok

Chairman
Ir Dr. Hon. Lo Wai Kwok, SBS, MH, JP

Deputy Chairmen
Ir C. S. Ho
Mr. Simon Wong Ka Wo, BBS, JP

Chief Executive Officer
Dr. Michael P. H. Lam

Council Members
Ir Paul K. M. Chung
Mr. Daniel Fung
Prof. K. C. Ho, BBS, JP
Prof. C. Y. Jim, BH, JP
Ir Dr Jacob Kam Chak Pui
Dr. Bengie Kwong, P. Eng (U.K.), JP (Aust)
Ir Daniel Lai, BBS, JP
Mr. Lam Kin Wing Eddie
Mr. Ronald Y. F. Lau
Ir Edmund K. H. Leung, SBS, OBE, JP
Mr. Patrick Luk Kwong Wai
Ir Paul Poon
Ms. Candy L. C. Tam, MH
Mr. Paul Tse See Fan
Ms Christine Wai
Miss Catherine S. H. Yan
Mr. Johnny C. H. Yeung, MH
Mr. Emil C. O. Yu